BT-Lab software: An interface designed for battery testing
The BT-Lab® software offers great usability and flexibility for battery cycling. The powerful "ModuloBat" method offers 15 control modes for easy programming of unique sequences, while the interface is unique and simple, simultaneously showing the experiment parameters and the corresponding graph of each selected channel.
Global view
All channels can be viewed simultaneously on an advanced global view. The status of each channel is displayed with different colors to give quick, informative visual indicators. The time, current, voltage and charge values are all displayed on-line. 
On-board firmware
The firmware of the BCS-800 series is a stand-alone operating system. It is loaded into the instrument at the interface launch with hardware control completely autonomous while the experiment is running. BT-Lab® software is Windows-based, compatible with either 64-bit or 32-bit operating systems. It is also a multi-device system, able to control several modules simultaneously.
Powerful ModuloBat method
BT-Lab® software allows the user to define the critical parameters related to their batteries, such as the name, materials, and capacity in the "Battery cell characteristics" section. For experimental definition, the ModuloBat method can be composed of up to 100 different sequences. For any given sequence, the control mode can be selected from 15 mode options and different control modes can be easily linked.
The controlled current can also be defined as a function of the capacity rate of the cell, allowing the user to create more unique and flexible experiments. To save time, each setup can be saved and reloaded on all selected channels simultaneously.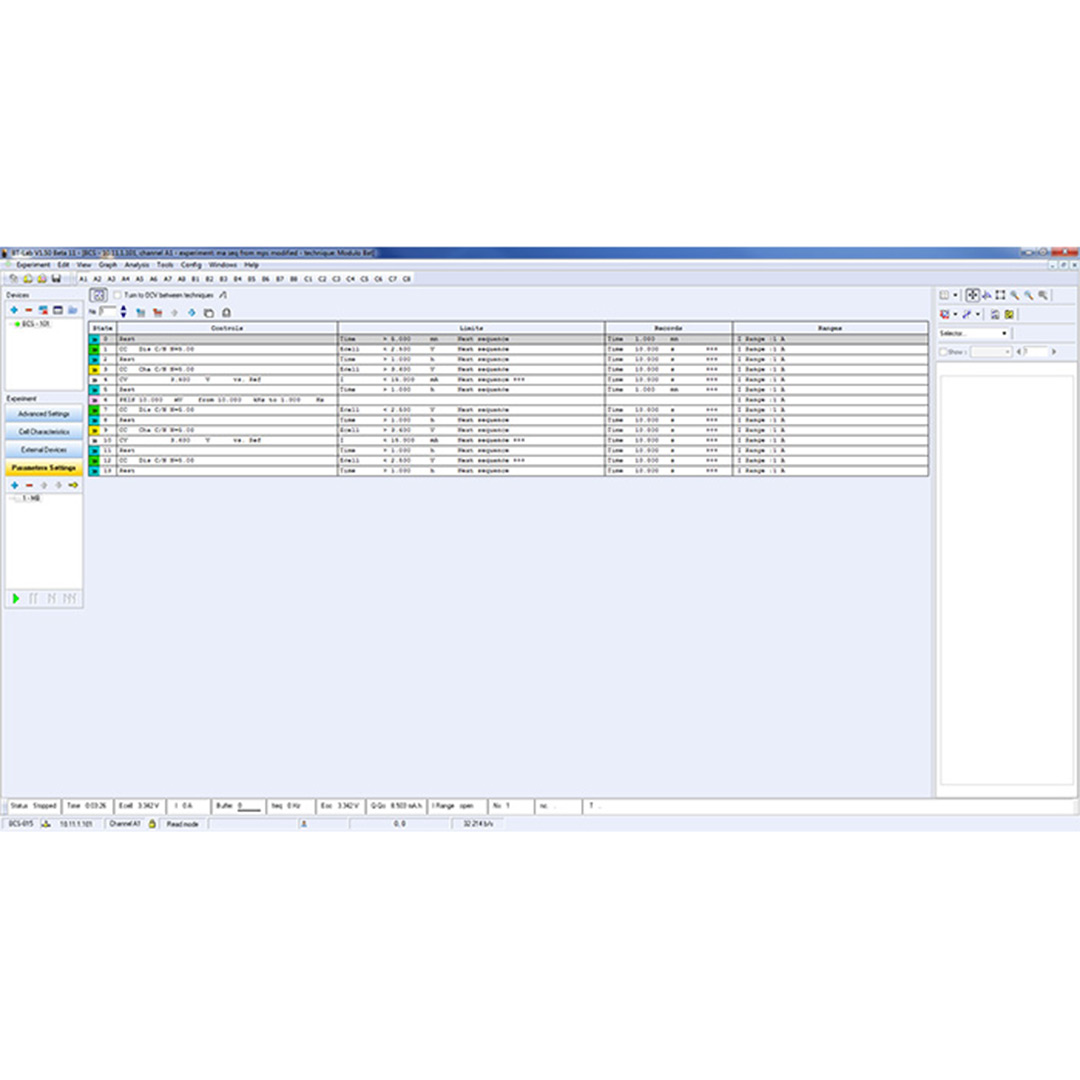 https://aubotech.com/wp-content/uploads/2019/07/modulobat-grid.jpg
1080
1080
admin
/wp-content/uploads/2022/03/logo01.png
admin
2022-04-01 16:04:03
2022-07-03 19:47:27
BioLogic BT-Lab® 軟體更新